Centre for Professional and Advanced Studies
School of Technology and Applied Sciences Edappally
School of Technology and Applied Sciences (STAS),  Edappally was established in the year 1993, by the Mahatma Gandhi University. At present, the institution is under the direct administrative control of Centre for Professional and Advanced Studies (CPAS), a Government controlled society, headed by the  Honourable Higher Education Minister. STAS has  three regional centres, at Kottayam, Kochi and Pathanamthitta.
be a member of STAS Community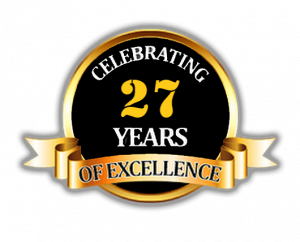 Latest Technology from Experienced hands...
School of Technology and Applied Sciences , Edappally, Kochi, was established in the year 1993 under the direct administration of Mahatma Gandhi University , to cater to the Technological needs of Kerala. The college offers graduate and post graduate degree courses in computer science and electronics. It boasts of a sound infrastructure with  well-equipped Laboratories and Library, all with ample facilities, not only to meet the demands of the annually updated syllabus but also to quench the thirst of the zealous explorer .The Institution has its full-fledged campus located in Edappally near to Changampuzha park Metro station,  which is about 5kms from Ernakulum en-route to Aluva
B.Sc Computer Science
B.Sc Cyber Forensic
B.Sc Electronics
Bachelor of  Computer  Application
Master Of  Computer  Application
M.Sc Applied Electronics
M.Sc Computer Science
M.Sc Cyber Forensic
Admission Helpline
9037 342 656
9995 212 341
9995 556 565
With ingenuity and desire, our graduates pawed the road to fundamentals of Computer and Electronics Industry Technologies. They launched new initiatives and job opportunities. At the same time, and without the slightest sense of contradiction, STAS has profoundly learned the requirements of Industry and started courses to meet the needs of a fast-changing community. Our community gains tremendous strength as a magnet for talent from all around Indian and the world. Through teaching and innovation, STAS is an exceptional community that pursues its mission of higher-level education for everyone.
We are proud to say that our college always takes special care to keep the quality of teaching. These make us a step ahead in the achievement of students. These efforts reflect in the form of Ranks and Placements. Many students from our institution placed in the top mark scores at the university level. Most of our students were placed in Multinational companies after graduation. 
We are here to help you. You will get proper advice in any course related issues.